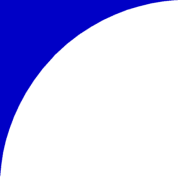 4IBW's MISSION IS CLEAR:
To create original, robust and flexible IT solutions
that add value to customers' businesses
by enabling them to grasp the opportunities
of information technology and the Internet.
4IBW is the Information Technolgy (IT) department for companies in Southeast Michigan who can't afford thier own, large IT department. Large companies can afford their own IT department to handle all of their needs. 4IBW is that department for your small or midsize company. We come in and painlessly resolve your issue, from simple errors to full network installations, and best of all, you don't have to keep a full time IT dpartment on staff.
We provide website design and services along with computer networking projects to the business community. You expect value from your business's investment. We believe our products and services are the best way for you to manage your busines information needs.
Our Website Design and Services are custom made for your business with results in mind. A website combines at least three diverse disciplines that are rare to find in one organization. The business discipline that includes the productivity and effiecency aspect. There is the technical discipline that includes the programming, functionality and mechanical aspects. There is also the artistic discipline that is the look, feel and beauty. Each of these aspects needs to be combined in the proper ratios to result in a Website designed for your business. We have the capability and experience to provide your business with a "work of art" that really works.
Our Network design and service Projects are designed to manage the needs of your business. Each project is designed to very exacting standards to fulfill the needs of a specific company. These are not a one product fits all offering but are designed to the specifications of your company only. We can help you to manage your information and improve the profitability of your business. If you are looking for someone who can deliver networks that really create solutions that get the job done. You have come to the right place!
At 4IBW we are committed to our customers getting your return on investment that a properly implemented solution can provide.